A reliable humidity barrier
Our industry provides many different types of moisture-proof, high-quality paper sacks with different layer and glue concepts, depending on the specific requirements. In most cases, a two-ply paper construction with an intermediate polyethylene (PE) or bioplastic film will provide a reliable barrier against moisture ingress.

In especially adverse weather conditions, an extremely thin bioplastic, plastic or other adequate barrier film can be part of the surface layer in the paper sack construction for particularly effective protection. An example of a solution with a PE-coated outer layer is the winner of the EUROSAC Grand Prix 2015: SAFEdy Showerproof by dy-pack. HYBRIDPRO by Mondi uses a high-density PE layer as a protective outer ply and sack kraft paper for the inner ply.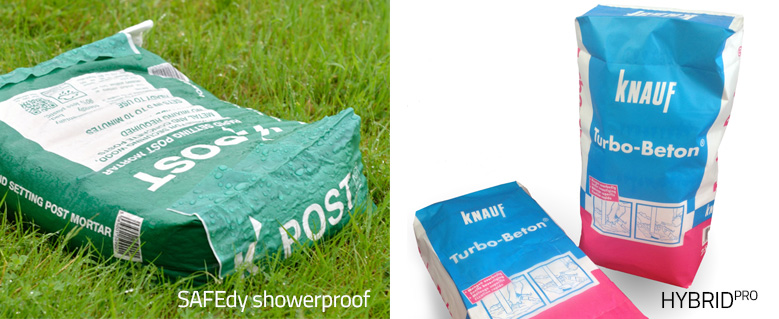 A major advantage of the moisture-proof paper sacks is that they are compatible with existing paper sack filling machines with little or no reduction in speed and are thus much faster than any non-paper filling systems.