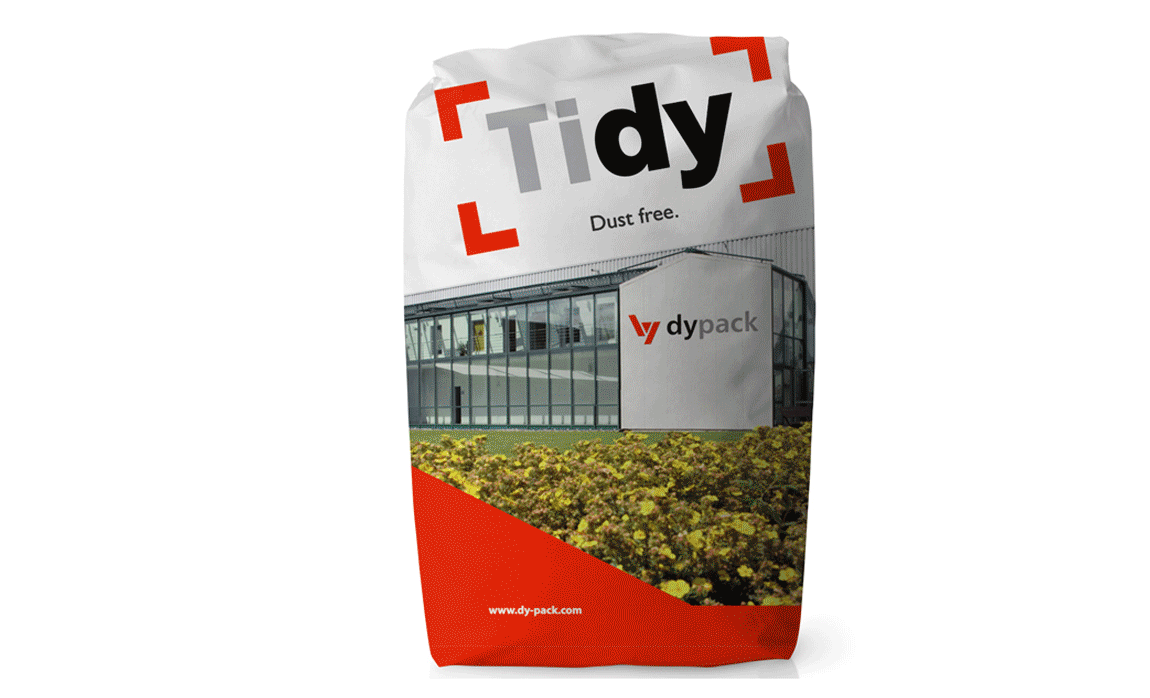 2022
GOLD: dypack - Tidy
SILVER: Nordic Paper - Kraft paper waste bag
BRONZE & PUBLIC CHOICE: Crown van Gelder, Novidon & Fiorini Packaging - Eco-friendly paper sack based on sugar beet fibre
and also:
Gascogne Sacs - GascoGreen Natur'All
Klabin - EkoMix dispersible bag
GOLD: Mondi - EcowicketBag
SILVER: dy-pack - Gardyan
BRONZE: Novidon - Novinexx CPB
INDUSTRY SPECIAL: Haver & Boecker - The Seal Calculator
PUBLIC CHOICE: Fiorini Packaging - MoistShield
and also:
ERO Gluing Systems - Non-Contact Gluing Solutions
Gascogne Sacs - GascoGreenProtect
Klabin - EcoLayer Paper Packaging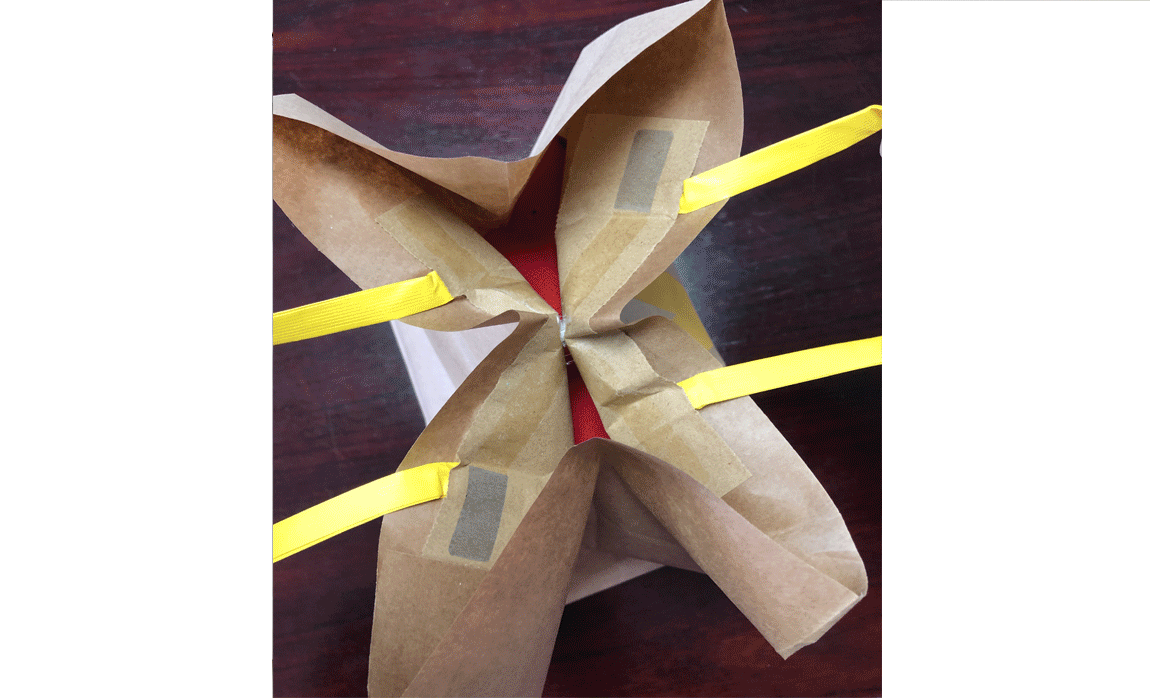 2019
GOLD: Smith Anderson - Secured Seal Carrier Bag
BRONZE & PUBLIC CHOICE: dy-pack - Vardy
and also:
Mondi - MyMondi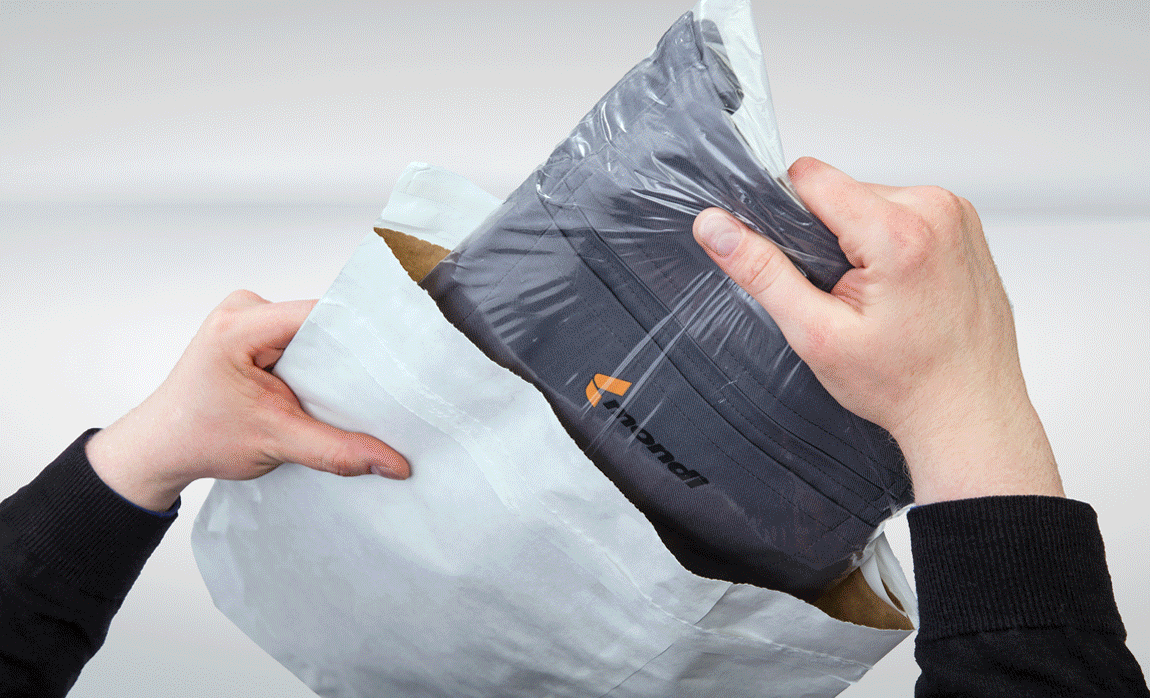 2018
Mondi - MailerBAG
and also:
dy-pack - Foody
Mondi - BioPinch
Haver & Boecker - The Intelligent Aeration
HP - Digitally Printed Bags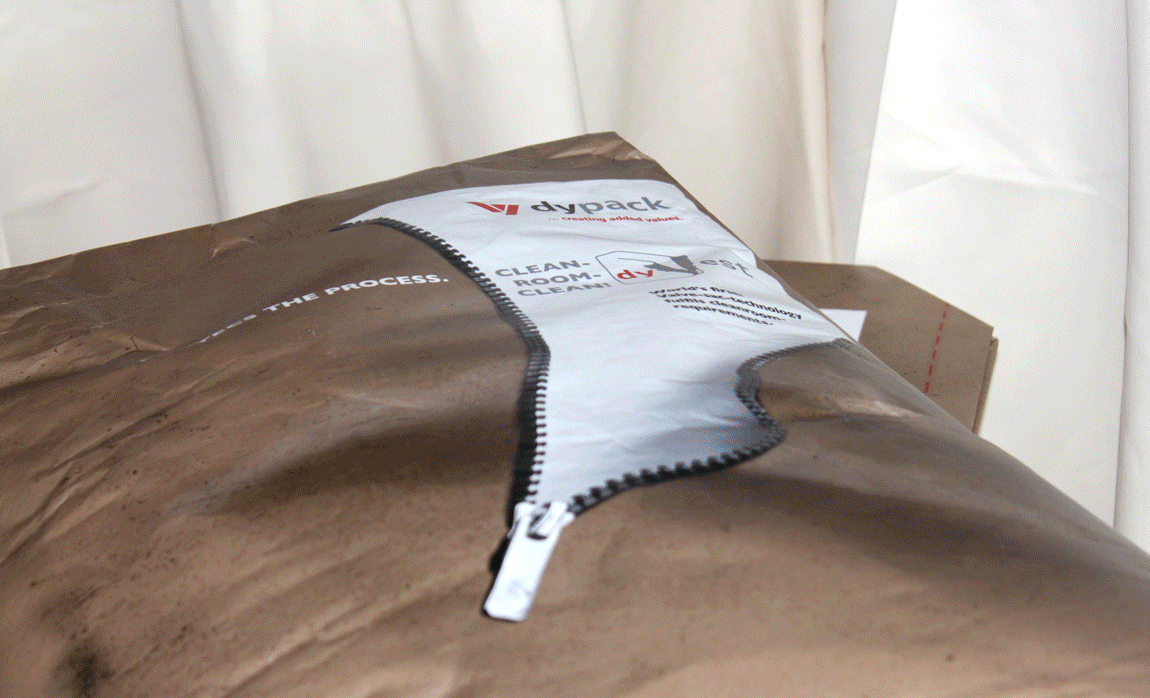 2017
dy-pack - dy-vest
and also:
BillerudKorsnäs - RainSafe
Mimcord - Paper Cord Handle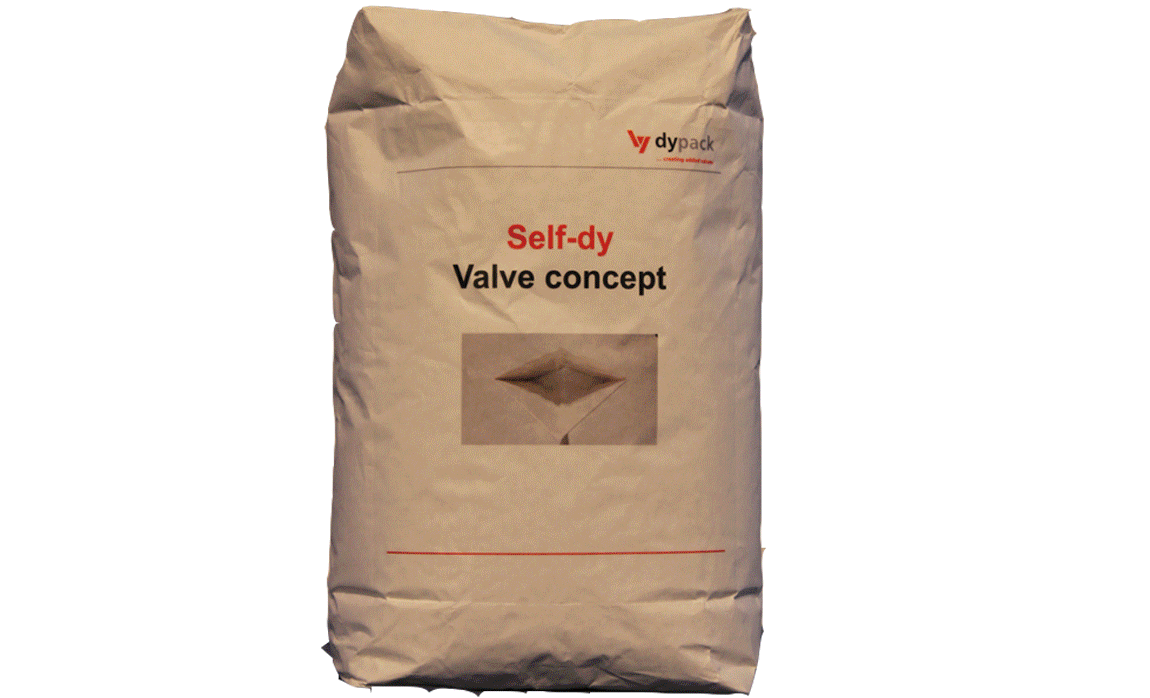 2016
dy-pack - SELFdy
Self-dy is a pasted paper valve bag with a dustproof, self-closing internal valve: a plastic lip in the valve area secures the closing of the valve after filling to prevent the bag from leaking. With this invention, the innovators at the German company have redefined the valve sack which was developed in the early 20th century by finally making it dust- and siftproof.
and also:
Gascogne Sacs - Hybris Range: Hybris valve sack & hybris open mouth sack (with a plastic appearance on the outside improving the printing as well as the mechanical and conservation performances)
BillerudKorsnäs - QuickFill® Clean (two-ply high-grammage dust-free cement sack)
Mondi - Ifoodbag® (made from a revolutionary paper-based composite material able to maintain the temperature of chilled and frozen goods for up to 24 hours)
Mondi - Protector Bag (protects bulky goods during transport in an efficient, environmentally friendly and cost-effective way)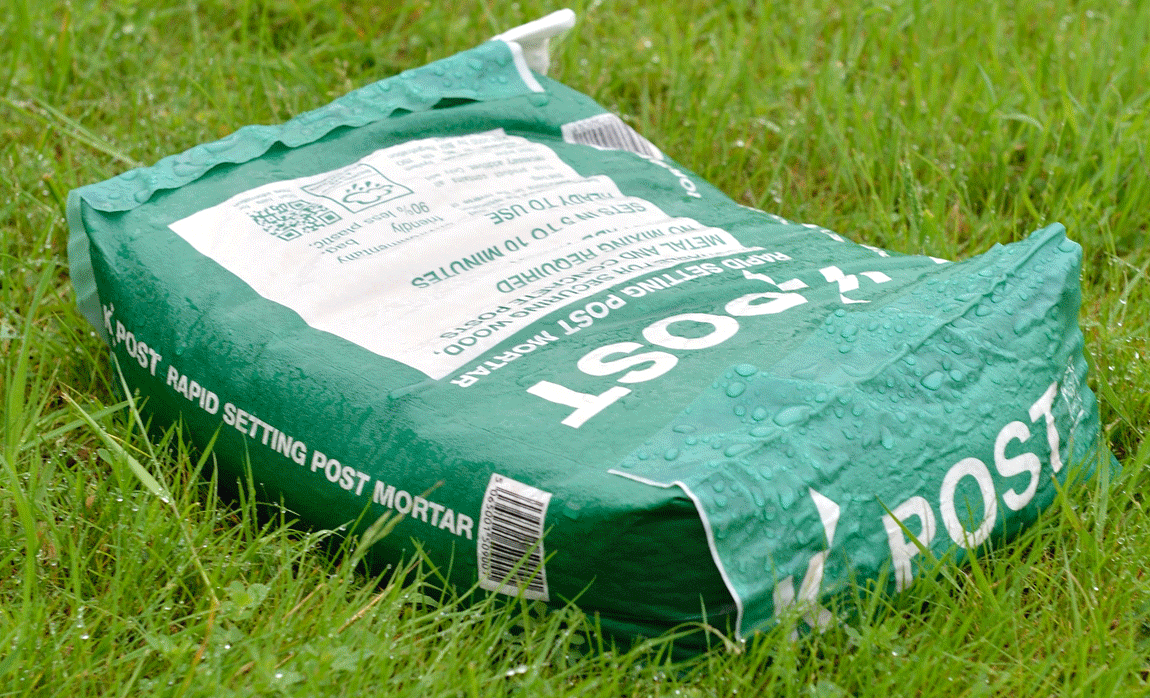 2015
dy-pack - SAFEdy showerproof
SAFEdy Showerproof provides protection against moisture, air and gas penetration and can be stored outside, even in wet conditions. The solution consists of a coated paper bag with a new de-aeration concept. It is suitable for use with existing paper sack filling machines.
and also:
Mondi - HYBRIDPRO (water-resistant, paper-based sack for building materials providing long-lasting protection from rain and a prolonged shelf life)
Saccarta - Window Bag (high-porosity paper sack for animal feed containing a window made of plastic to see inside)
BillerudKorsnäs - D-Sack (paper sack for cement which can entirely be put into the cement mixer where it breaks up and integrates its components with the concrete or mortar without negatively affecting the quality. Waste is thus eliminated, cement utilization improved and workers' health and safety is improved)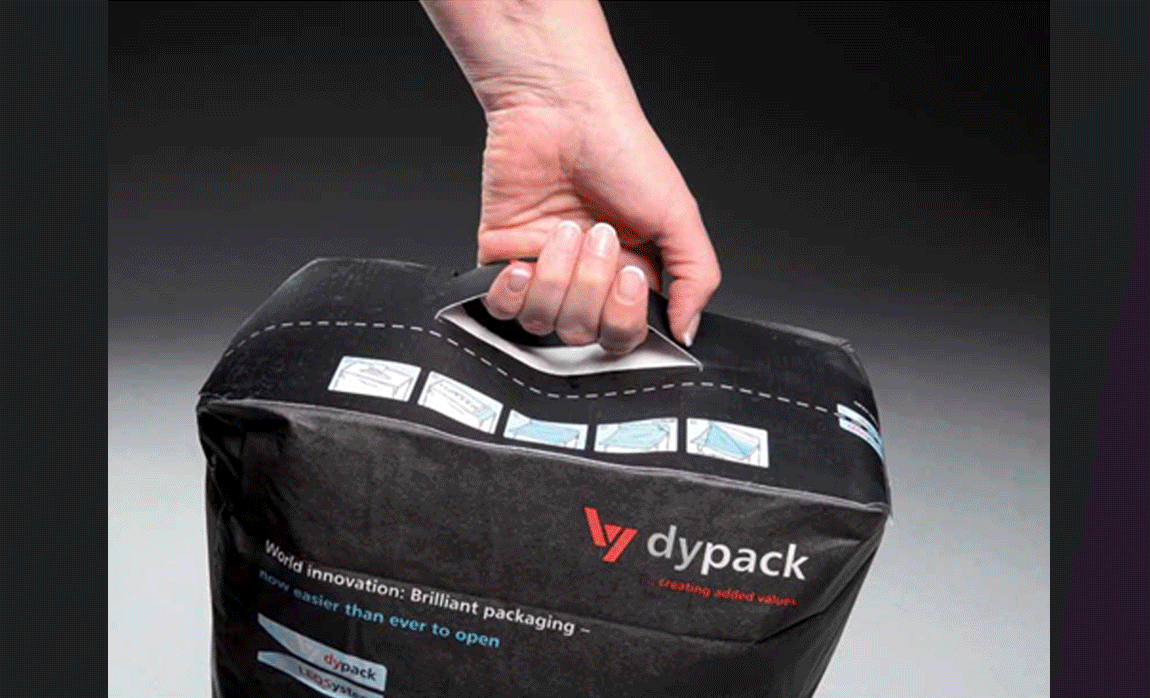 2012
dy-pack - LEOS
The LEOSystem (Latest Easy Opening) is easy to handle and can be opened cleanly, avoiding product contamination from paper fibres. The sack can be emptied completely without spilling the product. The system offers a sustainable packaging solution for food, building materials and animal feed.
and also:
Fiorini Packaging - GH2OST
Gascogne Sacs - GascogneGreen® Natura
Mondi - Hot Lock bag® & SmartID Bag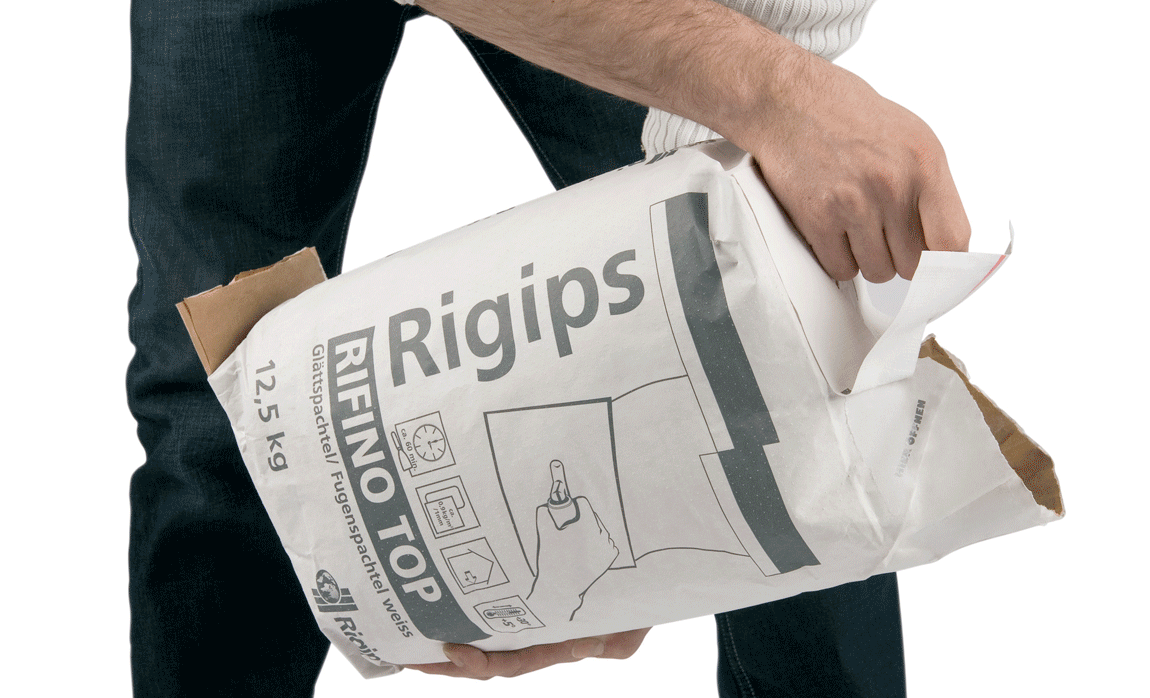 2011
Mondi - Effusion Opening
The Effusion Bag has a funnel-shaped opening for improved dosing of the product. The opening is easy to form and can be reclosed to keep the remaining content for later use. A PE-free film as second ply provides additional protection against humidity and increases the storage life of the filled sacks.
and also:
Gascogne Sacs - Top Lock Pinch Bottom Sack
Mondi - AirStream Bag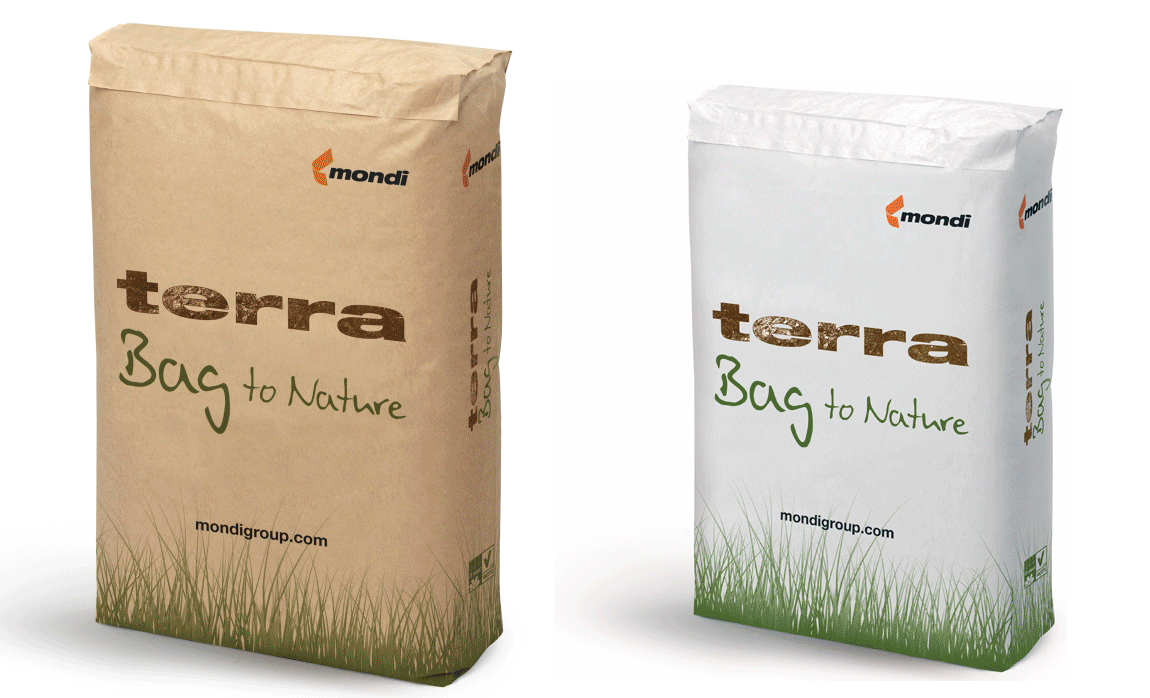 2010
Mondi - Terra Bag
The Terra Bag has one or more plies of paper with a biodegradable film for humidity protection. The sack is certified according to EN 13432, entirely biodegradable and optimised for industrial composting, turning waste into valuable humus. It saves non-renewable resources and has a reduced environmental impact and CO2 emissions.
and also:
Gascogne Sacs - Lily's Kitchen
Mondi - EasySeal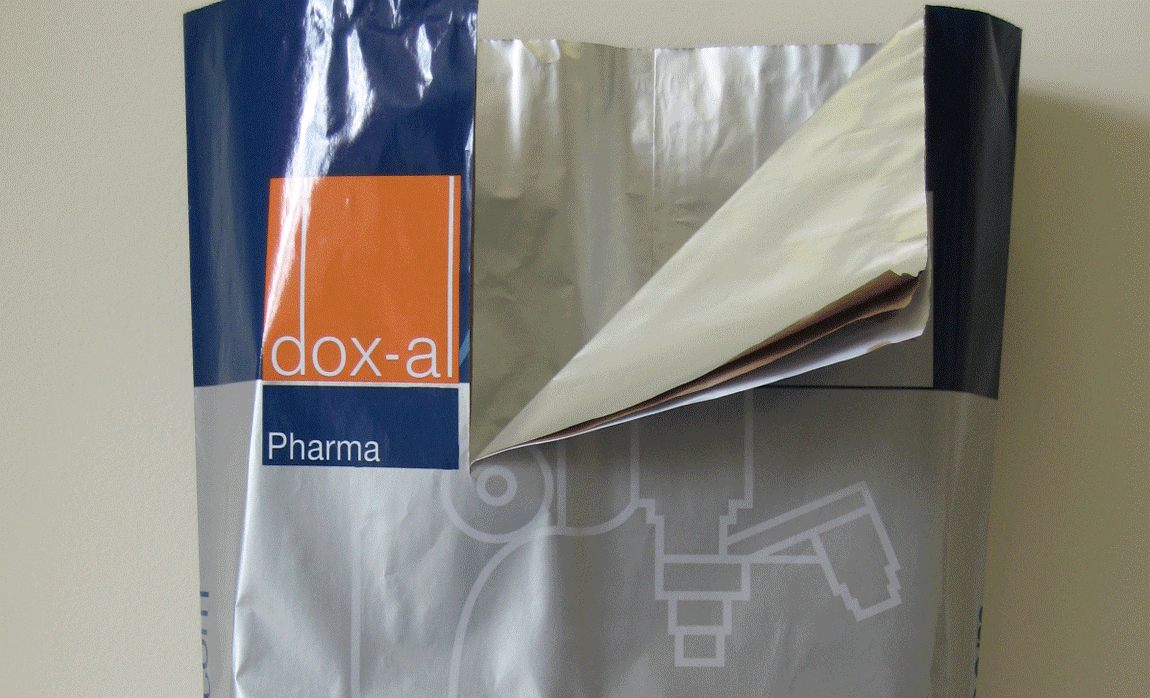 2009
Corazza - SuperSeven
The SuperSeven sack is a high-tech aluminium-coated paper sack with seven essential features: barrier to light, barrier to moisture, barrier to oxygen, barrier to carbon dioxide, high strength and sturdiness, excellent heat sealability and high-tech feel. Its silver colour is printed on a white glossy paper with a UV coating.
INDUSTRY SPECIAL: Smurfit Kappa Lembacel - Sucre Poudre
and also:
Gascogne Sacs - Easy Flow
Fiorini Packaging - Canifors Puppy 15 kg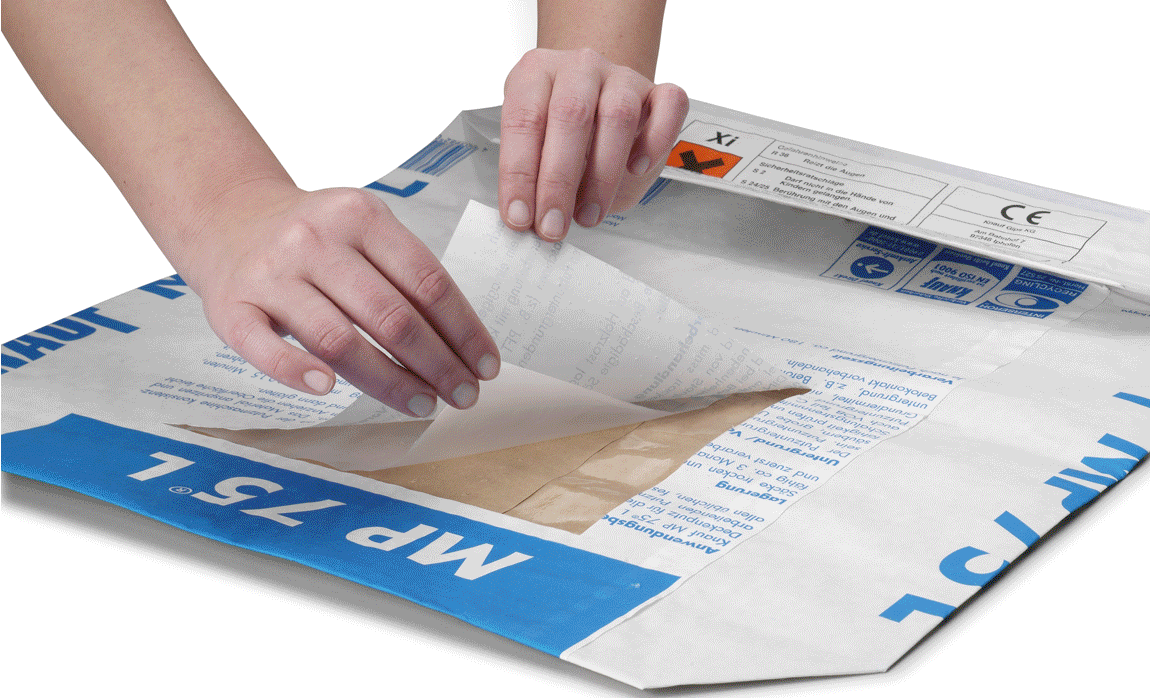 2008
Smurfit Kappa Lembacel - Sheekan Bag
Thanks to the lack of microperforations and grooves, the Sheekan bag allows a better de-aeration of the sack during filling. This increases the filling speed and provides better product protection.
and also:
Amcor - Maxipack
Corazza - Aniwell 15 kg
Isiklar Ambalaj - Ilbey & Bodur Zeytin
Nampak - Olympic
Segezha Denmark - Robus Paper Sacks
Segezha Germany - Master Air Version 5.0, Version 1. 0 & Pinch Strip Sack
Segezha Netherlands - Taxat 10 kg
Smurfit Kappa Ibersac - Cats
Smurfit Kappa Polska - Lafarge Standard & Dolfos
Smurfit Kappa SKA - Constantinopoli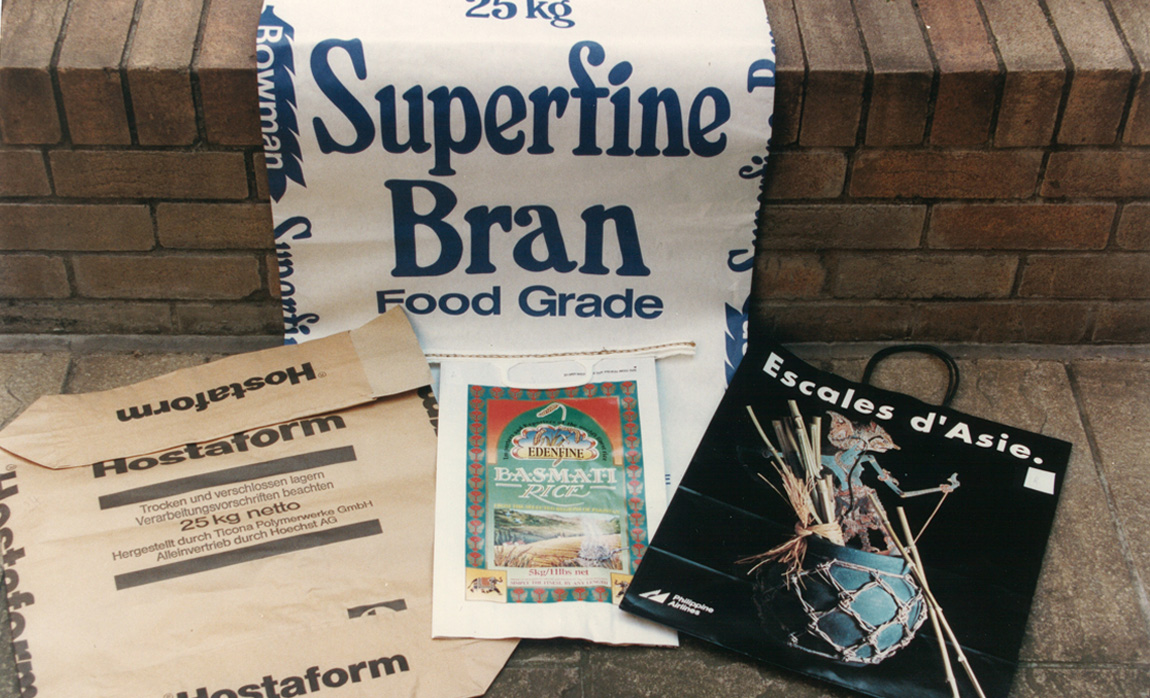 1992
Bates Cepro - A biodegradable paper sack for double use (sales pack for potatoes and collecting bag for biodegradable refuse)
Papropack - Superfine Bran (sack for the food industry which uses anti-slip paper. No harmful materials are used in construction and the whole sack is fully recyclable)
Best sack of the year
WINNER: Wilhemstal-Werke - Legislation Sack (in line with German, European & American specifications)
4 STARS:
Wisapak - Wiasabear Sack (jumbo sack)
Papropack - BP Nutrition Sack
Bates Cepro - Ches-T-Bag
Lembacel - Croc'up Sack (25 kg)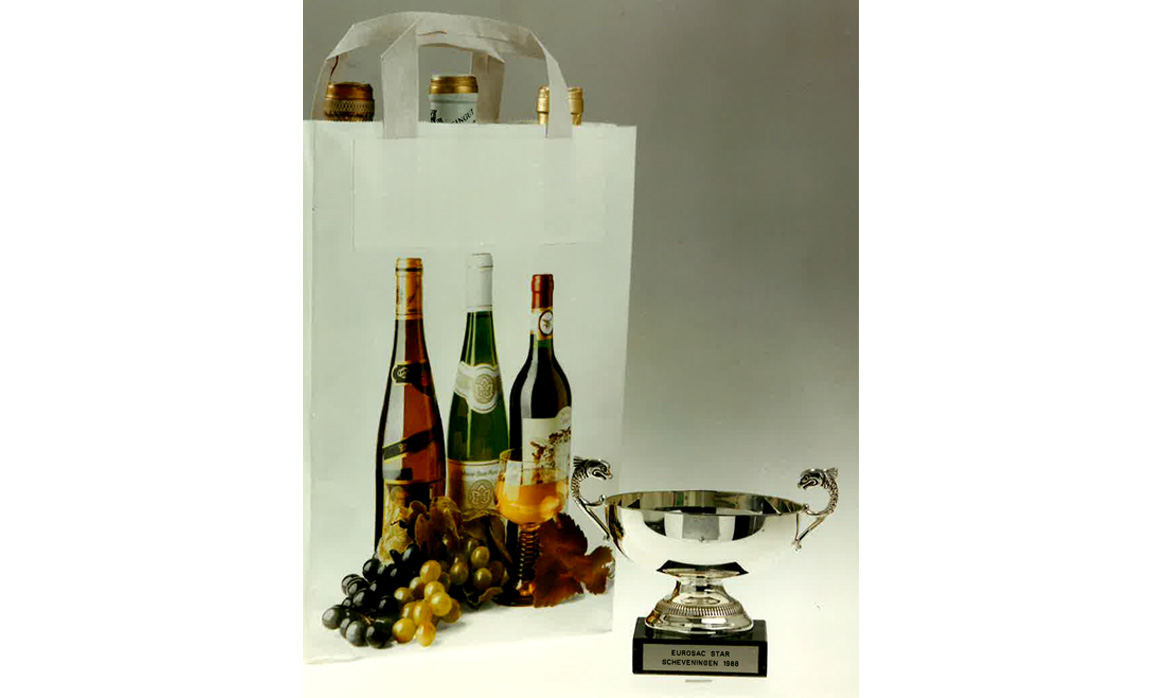 1988
BEST CONCEPT: Bischof + Klein together with Wilhelmstal Werke
BEST DESIGN: Sauerländer Papiersackfabrik Gustav Dyckerhoff
Napiag Packmittel Industrie
BEST CONSTRUCTION: Robert L. Fleming
Wilhelmstal-Werke
A NEW SACK FOR A NEW PRODUCT:
Sauerländer Papiersackfabrik Gustav Dyckerhoff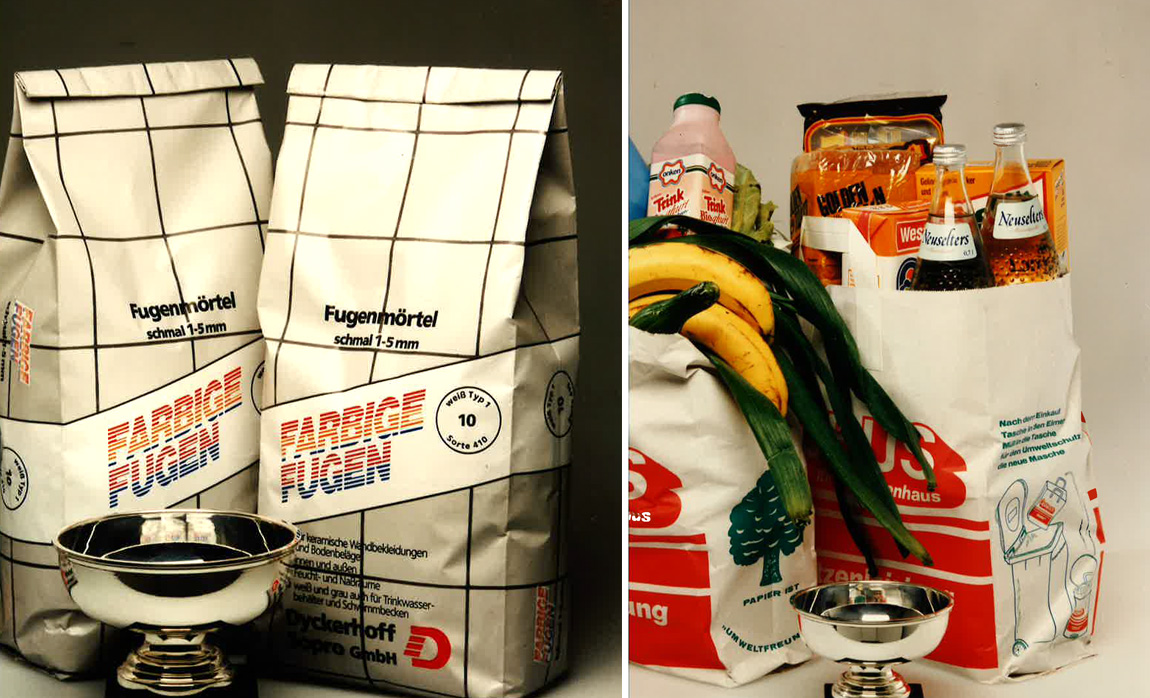 1987
Best concept, A new sack for a new product
WINNER: Wilhelmstal-Werke - Hermetic Liquidus sack (2 compartment sack of paper and PE for paster and liquid products, solution similar to Bag in Box-System)
A NEW SACK FOR A NEW PRODUCT:
Sauerländer Papiersackfabrik Gustav Dyckerhoff - 5 kg sack for building material and also as a carrier bag
Flexer Sacks - Dog food sack with carrying handle and easy opening
Papiersackfabrik Tenax - Sack with a special paper/PE combination for spare parts of cars
Wilh. Schauman - Pasted open mouth sack for saw dust (used for the cleaning of skins from foxes and minks and a pasted valve sack with tuck in sleeve for berriers)
DRG Sacks - Small valve sack for blended tea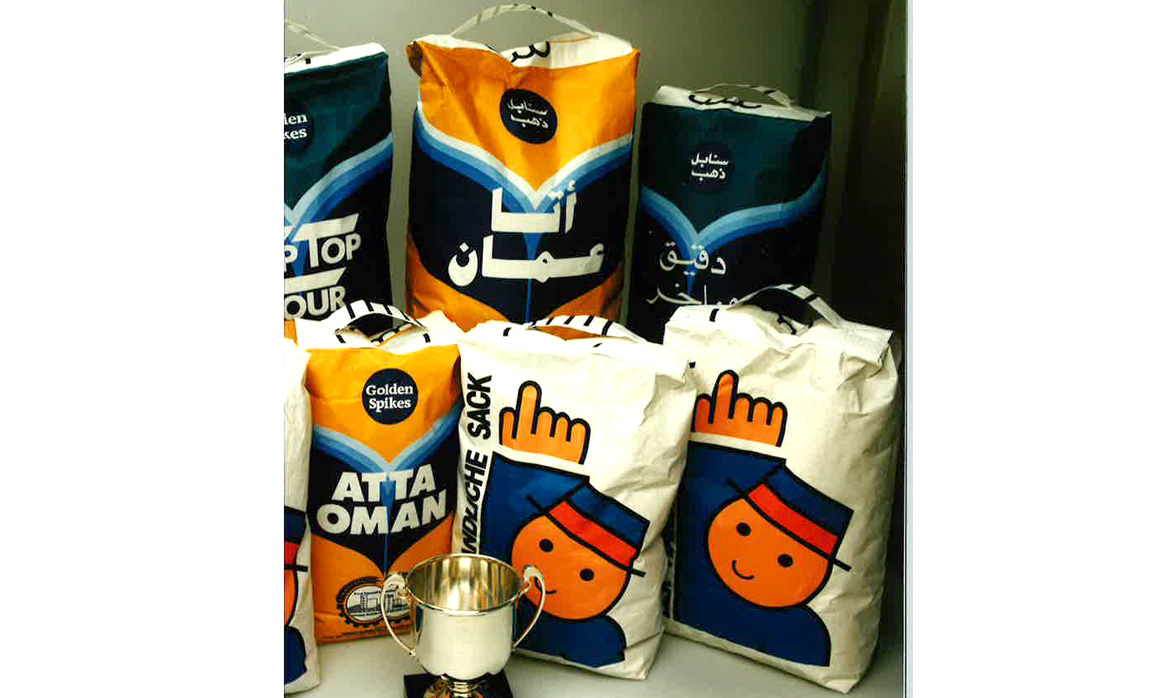 1986
Best total concept, best design, best construction
WINNER: Sauerländer Papiersackfabrik Gustav Dyckerhoff - Sack for food and DIY products (laminated paper/PE valve sack with handle and special hot melt valve closure)
BEST DESIGN: Lembacel - 6-colour flexo print animal feed sack
DRG Sacks - 4-colour sack for pet food
BEST CONSTRUCTION: Pavag - Hermetic pinch-bottom sack for dangerous and hygroscopic products (UN standards "5M2")
Papiersackfabrik Alfred Rockenfeller - Valve sack with hook and lock valve closure
Napiag Packmittel Industrie - Milk powder export sack with PE outer ply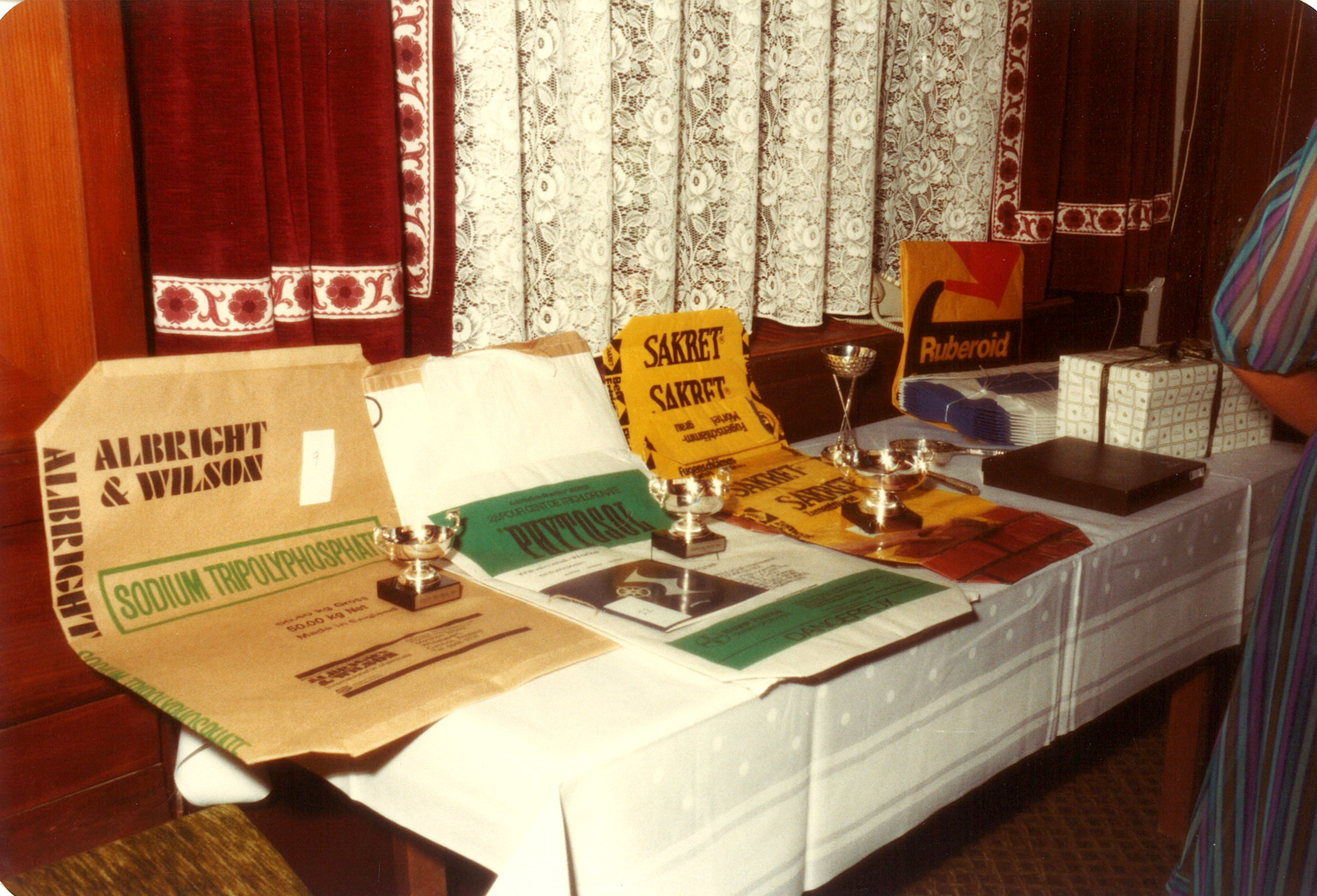 1983
Best sack of the year
WINNER: Walter Dürbeck Papierfabriken - Series of sacks for building material (sold in DIY stores)
1ST PRIZE: Wilhelmstal-Werke - Hermetic sack for insecticides (6-ply stepped-end paper valve sack with a complex alu-lamintad kraft ply and a stepped-end sealed high density polytube)
2nd PRIZE: DRG Sacks - 2-ply valve sack for detergent phosphates (specialy formulated vented seam ensuring effective deaeration of the product during filling, while maintaining an effective moisture barrier)
Bates Ventil Saecke - New system of packaging empty sacks (Z-folding saving 50% of the space)
DRG Sacks- 4-ply sack for molten bitumen (with a 83 g pink silicone barrier ply)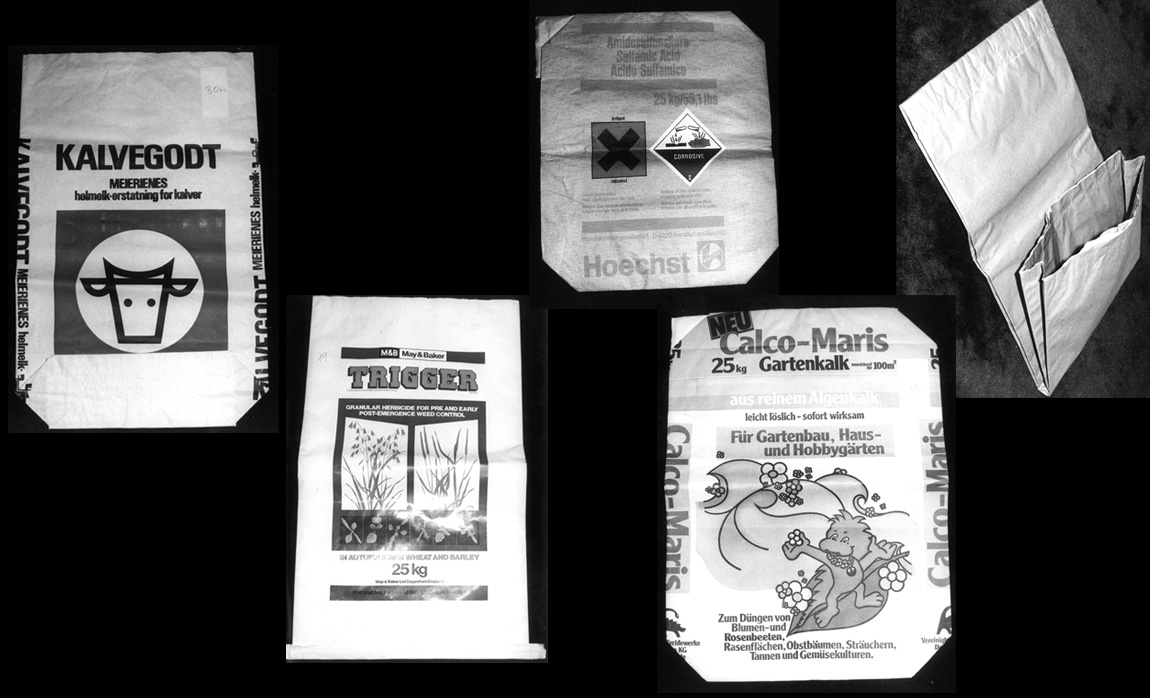 1982
Best sack of the year
WINNER: DRG Sacks - Open-ended sewn sack for herbicides (5 plies -1 ply unicote bleached wet strength PE coated kraft, 3 plies natural kraft, 1 ply PE foil laminate) and 6-colour flexo print
1ST PRIZE: Bates Ventil Saecke - Sack for dangerous products (combination paper-PE-valeron replaced the plastic barrel)
2ND PRIZE: Papiersackfabrick Rockenfeller - Sack for lime (6-colour white paper print)
Peterson & Sons - Sack for milk powder (a PE liner replaced by a PE-coated paper)
Wilhelmstal-Werke - Hermetic sack for corrosives
The best small sack
WINNER: Wilhelmstal Werke - Valve sack with creped handle
1ST PRIZE: Niedermayr Papierwarenfabrik - SOS valve sack with handle
2ND PRIZE: Walter Dürbeck Papierfabriken - Sack for frozen food
3RD PRIZE: DRG Sacks - Sack for the packing of briquettes of charcoal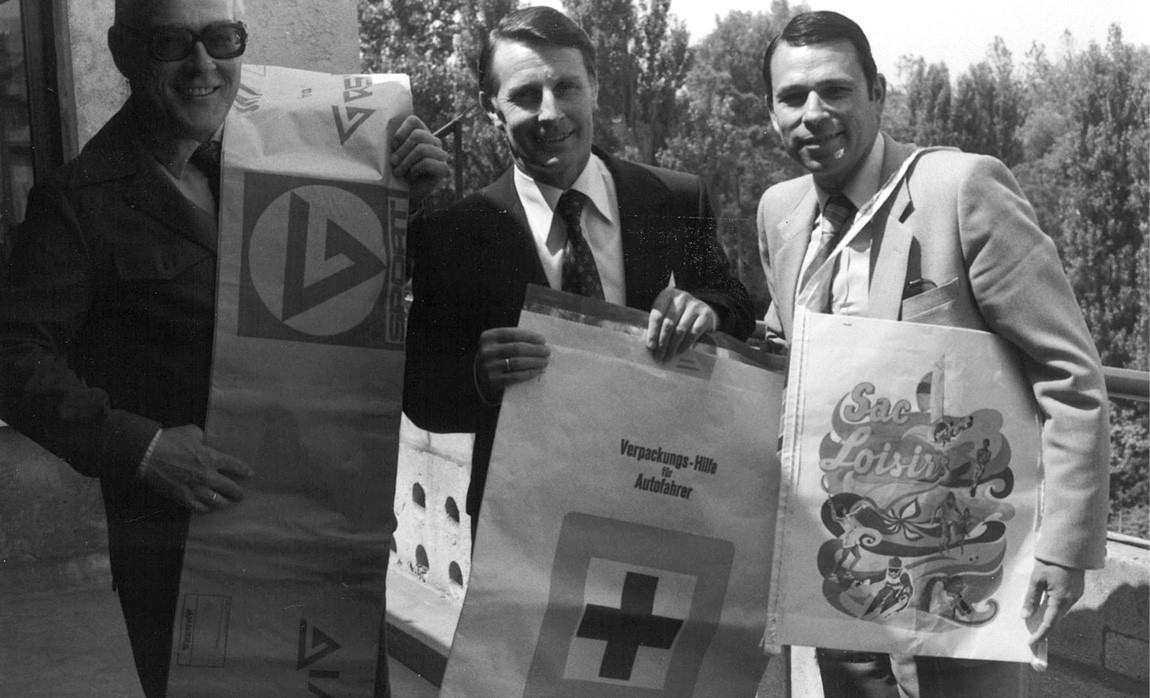 1979
A sack for leisure time
WINNER: Wilhelmstal-Werke - Multi-purpose leisure sack for motorists
1ST PRIZE: Charfa - Shoulder bag
2ND PRIZE: Peterson & Son - Ski bag
1st Grand Prix
There were 55 selected entries from 18 companies in 8 different countries.
WINNER: Wilhelmstal Werke - Hermetic Boxliner Sack (moisture-proof sack of creped kraft paper and PE layer, hermetically closed by a special welding process)
1ST PRIZE: Schauman - WISAMAX (open mouth sack of HDPE hot-melt between 2 Clupak kraft, can take 800 kg)
2ND PRIZE: Sessbrugger & van Delden - PT-ROLL (sheath sack for books with a protecting 400 g kraft and 90 g Clupak liner)
3RD PRIZE: DRG Sacks - Captain John Banga Playsuit (bleached and fire-proofed 1-ply kraft sack with 3-colour flexo print: cut out the armholes and the mask for the face, and it makes a child's playsuit)
4TH PRIZE: Papeteries Chupin - CRACOS (publicity dog food sack of bleached laid kraft with 4-colour flexo print)