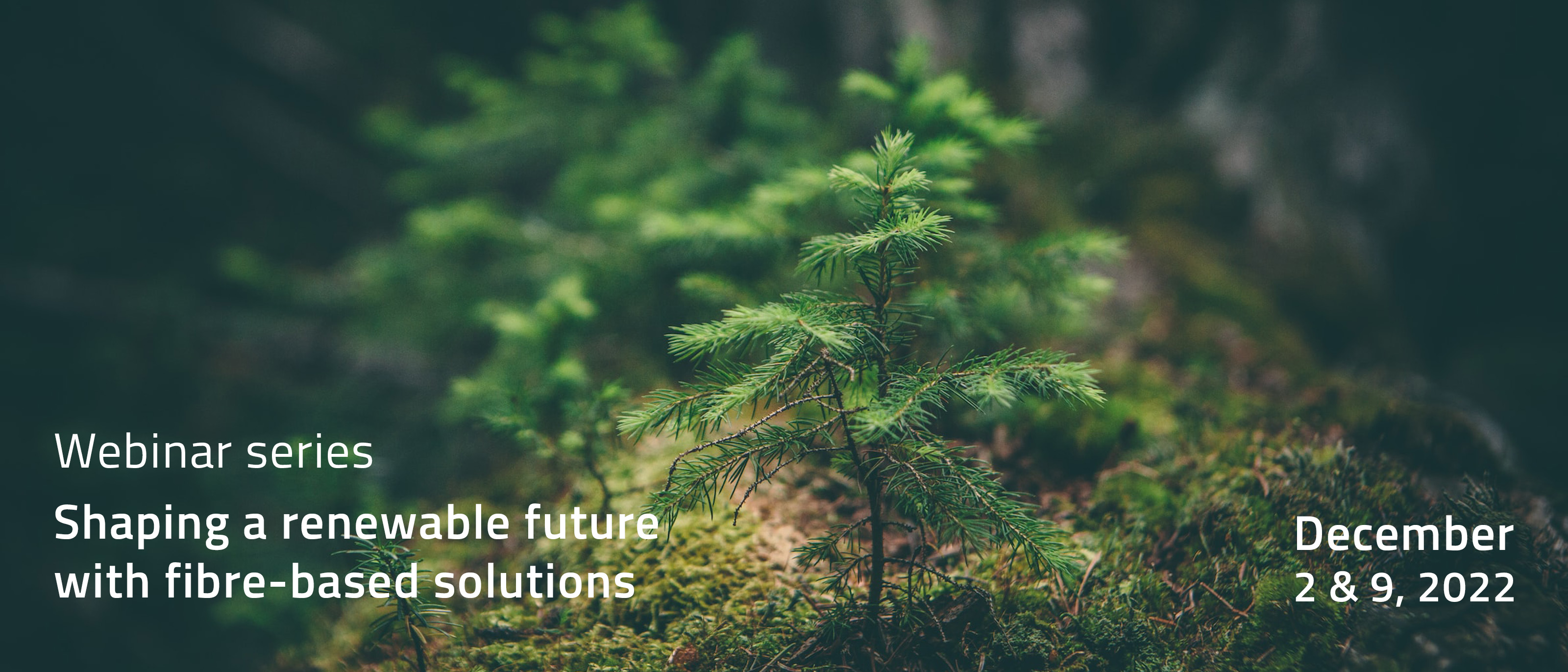 Wood fibres are experiencing a renaissance as a material. Against the backdrop of the current EU bioeconomy strategy and the fight against climate change, the renewable raw material paper replaces other materials, and enters areas of application and functionality that have never been associated with paper before. Of course, this ongoing trend also affects the packaging market to a great extent. Safeguarding sustainable sourcing and material availability, for today's as well as for future generations, is more relevant than ever. Adding to that, the industry's need to work towards a circular bioeconomy speeds up improvements of the packaging's quality, performance and environmental impact.
Shaping a renewable future with fibre-based packaging
From providing a perfect product protection and projecting a brand image, to meeting growing requirements in terms of corporate sustainability targets, the choice of the right packaging becomes increasingly important for producers of dry powdery materials. Our two-part webinar series focuses on the potential that fibre-based packaging offers to them: from the sustainable sourcing practices in Europe to the advantages of the material – for today's packaging solutions as well as for tomorrow's optimisations.
We will discuss with our audience why fibre-based materials and solutions are the perfect choice:
when you are looking for a packaging solution that caters to all the requirements posed on modern packaging and is sustainably sourced at the same time
when you want to use a material with potential for future developments
when you are unsure if paper is the right packaging material for you
Look forward to exciting impulses, insights and interesting discussions with other industry specialists!
Our webinars are directed at professionals in packaging, logistics, supply chain, purchase and procurement, as well as professionals working in CSR, marketing and sales at companies producing and filling dry powdery materials who:
want to rely on a renewable material to turn their business towards a circular bioeconomy
are looking for a sustainable and, at the same time, high-performing and cost-effective packaging solution that will also meet future developments
And everyone else who is interested in the topic.
Session 1: Sustainable forest management at the heart of the European kraft paper and paper sack industry
Date: 2 December 2022
In the first webinar, you got facts and insights about:
what sustainability means and how it connects to the forest industry
different approaches of sustainable forest management in Europe
legislation and controlling by EU regulations and certification bodies, including country-specific examples
what fillers should know when looking for packaging made from sustainably sourced material
development of availability of paper today and in the future
The Referents
Session 2: The innovative potential of fibre-based solutions
Date: 9 December 2022
In this webinar, we discussed
unique features of fibre-based solutions and their innovative power
which advantages modern kraft papers offer already today when filling, storing and transporting dry bulk materials (including a live demonstration)
how the versatility of paper is used to create paper packaging solutions fit for present and future demands
The Referents