State-of-the-art packaging solutions
The industry's latest innovations are presented each year at the EUROSAC Grand Prix Award ceremony. The main criterion of the competition is that the sack solutions must add value to our industry – whether in terms of innovation, sustainable development, design, high-quality printing or as a customer message carrier.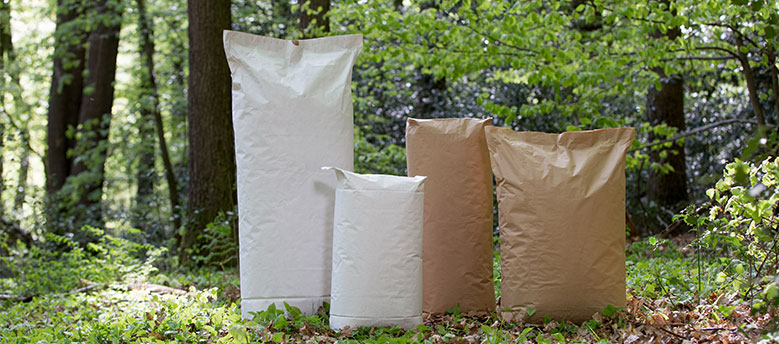 EUROSAC introduced gold, silver and bronze categories and a public choice Grand Prix award for the first time. The jury was particularly impressed with the wide range of the innovations submitted – services, raw materials and paper sack products. It chose the "secure-seal" carrier bag for food deliveries from Smith Anderson as the gold winner. "The best innovations are those that meet a particular need and offer value to the user," explained jury president Mark van der Merwe the jury's decision. "The seal technology from Smith Anderson met the user's need for security and reuse in a simple and innovative way without negatively impacting the aesthetic aspects of the packaging. It is also fully recyclable and biodegradable, fitting neatly with current end-of-life and sustainability requirements."
The innovative power of the paper sack industry was showcased at the EUROSAC Grand Prix Award ceremony. It honours the industry's most creative advancements of the past year. Among five great innovations, Mondi was awarded the EUROSAC Grand Prix 2018 trophy for its sustainable packaging solution "MailerBAG" for courier express shipments. "It brings a positive effect to many people and, at the same time, demonstrates the further potential of industrial bags," explained jury president Mikko Rautiainen.
EUROSAC Grand Prix 2017
During the congress, the latest innovations of the European paper sack and sack kraft paper industry were honoured with the EUROSAC Grand Prix Award. The German company dy-pack scored a hat trick with its new dy-vest concept and was successful against the entries of BillerudKorsnäs and Mimcord. The congress "Performance powered by nature. Let's talk!" invited participants to engaging discussions about the recent developments on the paper sack markets, as well as the marketing and communication activities and the trends going forward within the industry.
The innovations entered from left to right: dy-vest by dy-pack (front), the RainSafe concept by BillerudKorsnäs and the Multiply-Cord Handle by Mimcord. Copyright: EUROSAC
EUROSAC Grand Prix 2016
Paper sacks innovations for present and future needs
The five entries showcase the creativity with which the industry develops revolutionary sack solutions and marketing approaches.
The 2015 entries demonstrate the dynamism of the paper sack industry in developing sustainable paper packaging solutions to meet specific customer demands.
Awarded sack solutions from previous years